---
Budgeting to Investing: self-employed accounting for Financial Growth
Embarking on a career in Self-Employed Accounting can be both thrilling and demanding. While you may have a solid understanding of accounting principles with exceptional technical skills, but to succeed in the highly competitive world of accounting, self-employed accountants need to possess a wide range of skills that go beyond just crunching numbers.
A certain combination of both hard and soft skills is essential for accountants. However, with the advent of technological breakthroughs, accountants can leverage automated solutions to significantly amplify their work, ramp up their efficiency, and take their skillset to the next level.
Let's dive in and discover the essential skills you need to be a successful self-employed accountant.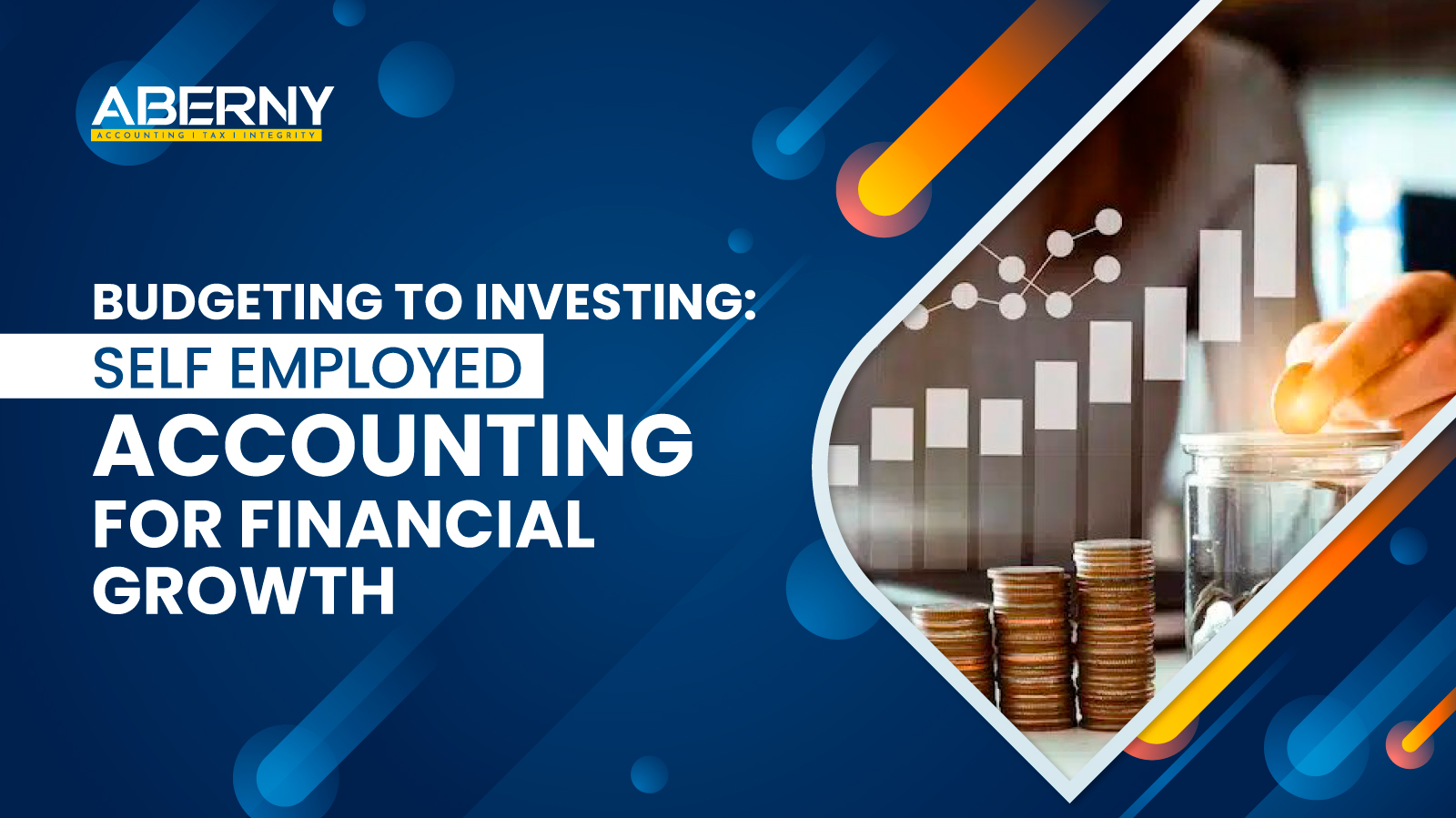 First and Foremost, What Is Self-Employed Accounting?
Freelance accounting refers to the process of managing financial records and bookkeeping for individuals who work for themselves and operate their own businesses. As a self-employed accountant, you are responsible for tracking your income and expenses, keeping accurate records of your business transactions, and filing taxes on your own.
This often involves using specialized accounting software or tools to help organize and track finances, as well as staying up-to-date with tax regulations and filing deadlines. Effective self-employed accounting can help ensure that your business runs smoothly and profitably and that you remain compliant with all relevant financial and tax laws.
Top 10 Skills Self-Employed Accountants Needs
With self-employed accounting, you are responsible for managing your own business, which means you need to have a combination of technical and business skills to succeed.
Here are some essential skills for self-employed accountants:
1. Accounting Skills
In conclusion, accounting skills are essential for a self-employed accountant for numerous reasons. From bookkeeping to financial statement analysis to tax planning and compliance, accounting skills enable you to manage your own finances and provide valuable advice to your clients. By developing and honing your accounting skills, you can build a successful and profitable business as a self-employed accountant.
2. Communication Skills
Communication is essential in any business, but it is especially important for self-employed accountants who work directly with clients. Communication skills are important for building client relationships, networking, and marketing, collaborating with other professionals, and managing conflicts and disputes. By developing and improving your communication skills, you can better explain complex financial concepts in a simple and understandable manner to your clients
3. Time Management Skills
Well, it is a pretty essential skill for self-employed accounting…
such skills are important for meeting deadlines, managing workload, and avoiding burnout. Not just this, but it maximizes productivity and profitability while helping you achieve a healthy work-life balance. It involves planning, prioritizing, and organizing tasks to ensure that deadlines are met. With good time management skills, self-employed accountants can stay focused and productive, even when faced with competing demands and distractions.
4. Global Mindset
The world's increasing digitalization has led to a reduction in geographical and cultural barriers, particularly in the business sector. As a result, there is a growing trend toward international partnerships and collaborations. To succeed in today's business environment, employees, including accountants, must cultivate a global mindset.
This involves becoming familiar with and adapting to diverse business cultures and environments. By adopting a multicultural, intellectual approach, one can effectively learn and implement new business strategies.
5. Technology Skills
Technology has transformed the accounting profession, with many accounting tasks now being automated, streamlined, and performed using specialized software. Individuals opting for self-employed accounting need to keep up with these changes to remain competitive and provide high-quality services to their clients.
Moreover, technological skills enable you to work more effectively and efficiently while reducing the time required to complete tasks.
6. Legal and Regulatory Awareness
In order to have a successful career in the accounting industry, it is essential to familiarize yourself with the legal systems that are specific to the accounting industry. As an accountant, it is necessary to be proactive in comprehending and complying with the relevant regulations and guidelines in your area of practice. This is because a significant portion of your job is linked to legal procedures, and you must develop a strong understanding of the laws and regulations to prevent any legal issues from arising.
7. Ethics and Professionalism
As a self-employed accountant, maintaining high ethical standards and professionalism is crucial. Clients rely on self-employed accountants to manage their financial information and provide sound advice. By exhibiting ethical behavior and maintaining professional standards, self-employed accountants build trust and credibility with their clients.
Professionalism and ethical behavior help build a positive reputation and attract new clients. By complying with legal and regulatory requirements and adhering to professional standards, self-employed accountants manage risks associated with their work. Ethical behavior helps reduce the likelihood of legal disputes and protect self-employed accountants from reputational damage.
8. Trust and Credibility
Trust and credibility are essential for self-employed accounting because clients rely on them to manage their financial information and provide sound advice. Self-employed accountants often have access to sensitive financial data, and clients must have confidence that their accountant will handle this information with care and maintain confidentiality. Building trust and credibility with clients takes time, but it is essential for the success of a self-employed accountant's business.
Conclusion
Accounting, time management, technology, attention to detail, analytical skills, marketing, flexibility, problem-solving, and ethics are all required skills for self-employed accountants. You can succeed in your career and build a successful business by honing these skills.
Furthermore, the aforementioned accounting skills can mean the difference between a successful and unsuccessful accountant. Accountants no longer need to be familiar with double entries. Whether you study management accounting, investment accounting, forensic accounting, or financial reporting, these skills will not only make you a valuable asset; they will also serve as useful tools to help you achieve your career goals.
If you need help with self-employed accounting – Aberny can help… ☺